Chelm's assets include its cross-border location, as well as convenient rail and road connections to Lublin and Warsaw!
Chelm is one of the largest Polish cities located on the eastern border of the country, as well as the European Union. It is an important junction on international transport routes. Its close proximity to the border with Ukraine and Belarus, predestines it to be a kind of "gateway to the East". Good location combined with dynamically developing road infrastructure creates excellent development prospects for Chelm!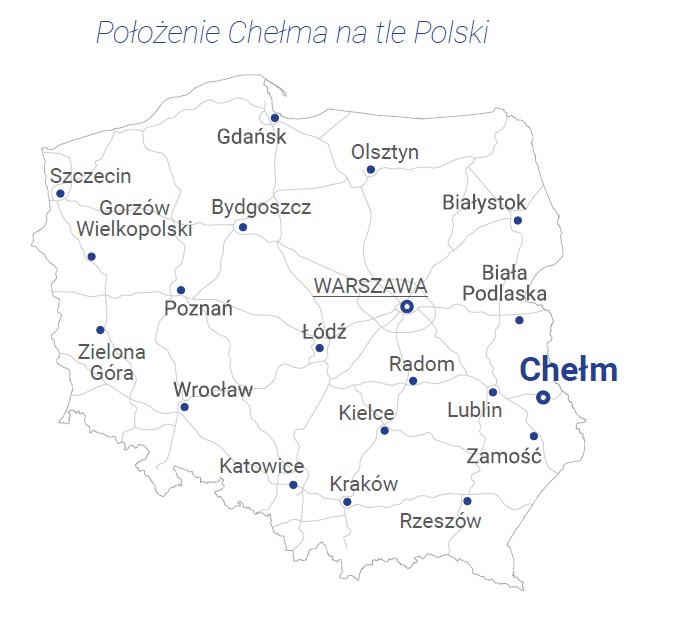 Communication and transport routes of international importance run through and near Chelm:
International Paris-Berlin-Warsaw-Chelm-Kiev route, connecting Western Europe with Ukraine by the shortest route.
Via Carpatia, a European international north-south route running from Lithuania to Greece
New Silk Road, a rail route running from China to Europe (Małaszewicze - the largest dry cargo port in Europe).